Cofounders
Ronja Scholz (CEO), and Juan Vargas (Communications & Partnerships) are passionate about finding solutions to the social and environmental challenges that humanity faces. We believe that creating solutions is the only way to get out of this mess. [ Click in the arrows to read short bio ]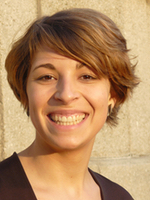 Ronja Scholz — CEO
Ronja is a product designer who lives and works by the principles of Circular Economy and Cradle-to-Cradle. She understands that environmental design, from little things to large infrastructure, will play an important role in humans becoming more a sustainable species.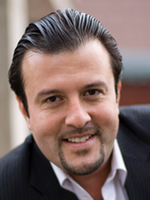 Juan Vargas — CCO
Juan is an economist, filmmaker and writer with experience in advertising, sustainability and filmmaking—from TV commercials to formula racing broadcast and independent film. Shortly after university, Juan had the vision of a self-sustaining city as a holistic solution to end inequality and environmental destruction.
Team of Experts & Partners
We are currently working with a team of experts in the different sectors that comprise a city, as well as some experts in software and game development. They help us make sure that the simulation doesn't leave out any important aspect, while they help us define what functionality is needed for the Minimum Viable Product, and what are the best ways to develop the simulation as it grows. [ Click in the arrows below to read short bio of the experts ]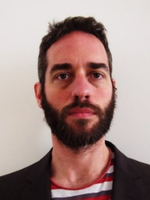 Sebastian Uribe — (Argentinian @ Berlin)
Sebastian  is a programmer, IT manager and entrepreneur with experience ranging from academia, research, software architecture, educational software and owning a game development company. In Pukika, Sebastian's task is to define the architecture and develop the Pukika ENGINE.
Evandro Holz (Brazilian @ Berlin) — Construction & Sustainable Urban Development
Evandro is a consultant on Urban and International Development with more than ten years of experience, having worked for the private sector as well as for international agencies (e.g. UN-Habitat, GIZ) in more than 15 countries worldwide. His work embraces a variety of fields, including sustainable development, environmental assessments, urban resilience/climate change and housing. Additionally, Evandro has conducted assignments in municipal finances, infrastructure financing and mobility. In Pukika, Evandro's task is to strengthen the urban model and come up ways for optimising the infrastructure.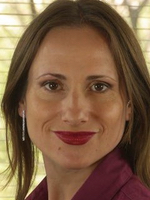 Puki Bauer (German @ Berlin) — Urban Ecosystem Management
Puki is a consultant in SAP (Enterprise Resource Planning software) with emphasis on Business Tools, Process & Change Management and the SAP system management. She's held cross-department positions during the restructuring of large companies. She's worked for multinationals such as Siemens and Volkswagen, and executed projects in Germany, China and India. In Pukika, Puki's task is to define the structure and UX of the software that links human activities to the ecosystem.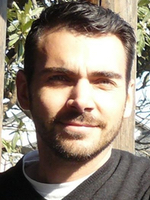 Blake Robinson (South African @ Cape Town) — Sustainable Cities
Blake is a specialist in sustainable cities, buildings and infrastructure. In recent years, he has worked on a number of African and international projects, including research for UN Environment and UN Habitat that has helped to shape their urban sustainability policies. He is particularly interested in sustainability solutions for rapidly growing countries, and believes that cities of the future need to be designed to promote social inclusion, reduce inequality, and reverse environmental damage. In Pukika, Blake's role is to provide guidance on the urban sustainability aspects of the game.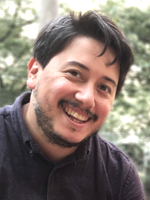 Taro Granato (German @ Berlin) — Spatial Design
Taro is a spatial designer who combines experience in interior and product design with circular economy and green construction. His projects promote sustainability by choosing the right materials and building techniques, as well as helping clients design the service processes and functionality of spaces more efficiently. He's won some design awards and made some publications. Taro currently owns a spatial design firm in Berlin, About Space. In Pukika, Taro's role is to incorporate into the architectonic design the specific processes of a city that runs entirely according to Circular Economy, creating a set of construction templates that guarantee sustainability and speed construction.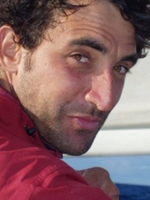 Christian Winkelmann (Chilean @ Berlin/Tokyo) — Renewable Energy & Storage
Christian is a specialist in photovoltaic and renewable energy. He has worked in residential and large-scale commercial PV projects in Australia, Chile, Germany and Iran. He is now working on mega-utility scale projects in Japan, Australia, Taiwan, Indonesia, Kosovo and there's more coming. He focuses on Hybrid PV Systems and Smart Grids; while keeping up to date in new forms of renewable energy and storage. In Pukika, his task is to imagine how the city can generate and store all the energy it requires only using renewable sources.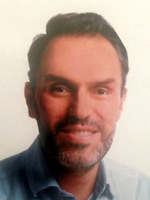 Ricardo Sánchez (Colombian @ Bogotá) — Sustainable Agriculture
Ricardo is a specialist in sustainable agriculture, rural development and agriculture at the national level. He was Vice Minister of Agriculture in Colombia, and has held other high positions in government, NGOs and associations in the agriculture sector. His work deals with finding pragmatic ways to incorporate organic agriculture into the mainstream economy; promoting sustainable techniques while making sure that food security is taken into account. In Pukika, Ricardo's task is to come up with food production models that protect the environment and safeguard food security.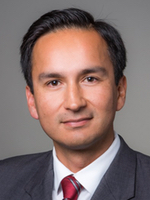 Christian Aranibar (Bolivian @ Berlin) — Water Resources Management
Christian is a consultant on Water Resources Management with more than 11 years of work experience in civil and water engineering, having obtained a Masters in Water Resources Engineering in The Netherlands. His experience is focused on urban and mine water management, three waters and hydraulic structures design, drainage design, flood protection and river engineering. His disaster recovery experience includes 2.5 years rebuilding the post-earthquake three waters infrastructure of Christchurch, New Zealand. In Pukika, Christian's task is to come up with a flexible water management system for self-sustaining cities that can adapt to different ecosystems.